Toy: Starbarks Plush Dog Toy (Three sizes)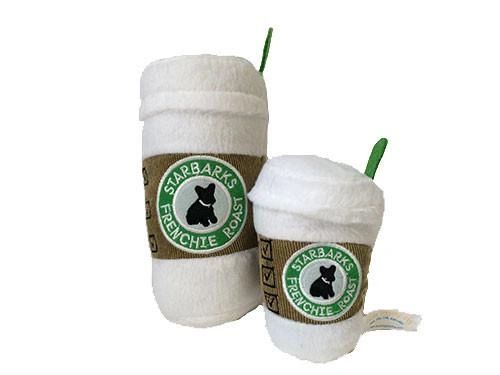 Toy: Starbarks Plush Dog Toy (Three sizes)
Tall? Grande? Venti? WE have all the sizes of Starbarks that your local barrista will not! Now your pup can be addicted, too! A squeaky toy that MAY keep you up all night. Best to not play with right before bedtime because it is so hard to stop such fun. WARNING: may lead to deep sleep and dreams of sheer puppy bliss.
Made from soft plush material with a squeaker inside.
Available in three sizes
mini measures 4"
regular measures 7"
xlarge measures 10"