Sweater: Shearling Lined Red Sweater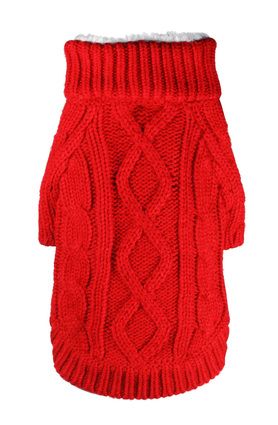 Sweater: Shearling Lined Red Sweater
Classic sweater...so astute! So Ivy league! So timeless!
Soft, comfortable, high quality imitation cashmere red cable knit with super soft fur trim on high mock turtleneck.
Retro wood buttons complete the look!
Great "go to" sweater for all day, every day... from cool nights to cold winter days. Washable!
You have tried the rest...now try the best!
XS: fits 6-8" chest
S: fits 8 - 10" chest
M: fits 10 - 12" chest
L: fits12 - 14" chest
XL: fits 14 - 16" chest