Toy: Indestructible Dog Toy: Hurley (Three sizes)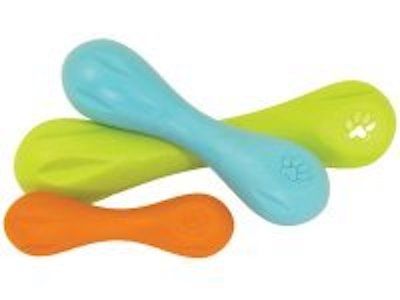 Toy: Indestructible Dog Toy: Hurley (Three sizes)
Guaranteed indestructible toy, money back!
These toys are made in the US with only the safest materials: latex-free, BPA-and-phthalate-free, and FDA-compliant.
Plus, this is a toy that your pup will actually ENJOY chewing.
Not too hard, not too soft.
Just right.
Available in 3 sizes:
extra-small measures 4.5"
small measures 6"
large measures 8.25"